Buckets/Pails Polyethylene Containers
PRODUCT DESCRIPTION
Container Distributors Inc. provides a wide range of buckets, pails and other containers suitable for all types of materials. These buckets and pails may be used for hazardous waste disposal, or used for storage or shipping of different types of materials. The UN rating given to each of the polyethylene containers determines what substances it is suitable for and which it may not be safely used for. The UN rating 1H2/Y23/S on five-gallon pail with a snap-top lid designates shipping hazardous materials in only groups II and III, as determined in the hazardous material table. The designation also makes the pail safe for shipping solids only.
---
Screwtop Polyethylene Containers
PRODUCT DESCRIPTION
Screwtop polyethylene containers give you the durability and flexibility of a plastic bucket with a more secure lid. If screwtop polyethylene pails are tipped over, the more secure lid offers increased protection to prevent spills. Container Distributors Inc. makes plastic buckets for hazardous waste disposal of all types, and includes UN ratings on each product so you know what types of materials each bucket, pail, drum or other container can safely ship. The UN ratings 1H2/Y30/S and 1H2/X11.5/S on the five-gallon screwtop polyethylene containers designate their use for shipping solids only, with 30 kg and 11.5 kg weights, respectively. The first container may be used for category II and III hazardous materials and the second may be used with category I hazardous substances – the most dangerous.
---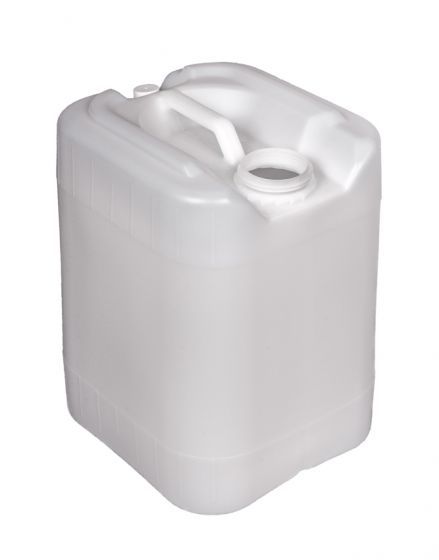 5 Gallon New Polyethylene Closed Head Drum with Screw Cap
LEARN MORE
We carry a full line of buckets and pails with specifications to fit your requirements. Also assorted screwtop polyethylene pails.