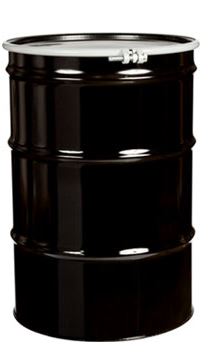 Whenever you're storing or shipping a hazardous material, it's absolutely essential for you to pick out the right container for it. If you choose the wrong kind of container for a hazardous material, it could do damage to the container and lead to a dangerous spill. Check out a few tips for picking out the right container for hazardous materials below.
Choose the right container for your specific material.
Some containers are better suited to hold specific hazardous materials than others. For example, is your container going to be used to contain corrosive waste? If so, you should not go with a metal container. Corrosive waste can chew right through metal and cause a leak, which is why a plastic container would be a better option. If you have flammable waste, on the other hand, a metal container should do the trick.
Pick a container that's large enough for your hazardous material.
Containers that are used to store and ship hazardous materials come in all different shapes and sizes. From drums that are as small as 5 gallons and as large as 55 gallons to cubic yard boxes, you'll have no shortage of options. You should look for a container that's going to be large enough to safely store or ship your hazardous materials without the risk of a spill taking place.
Make sure the container is DOT approved.
Regardless of which kind of container you pick to store or transport hazardous materials, it has to be approved by the Department of Transportation. If it's not for whatever reason, you can be subjected to huge Environmental Protection Agency fines. Make sure you're using DOT-approved containers for your hazardous materials at all times.
No matter which kind of containers you need for hazardous materials, Container Distributors has you covered. We have a large selection of container products, including lab-paks, salvage drums, polyethylene buckets, and more. Call us at 800-366-5098 today to place an order.